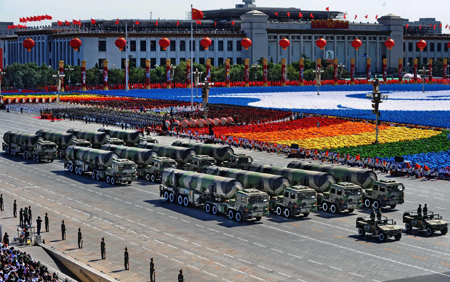 Dongfeng-31, inter-continental nuclear missiles. At a range of 5,000 miles they could hit most of the United States. Count em', there's 12 there.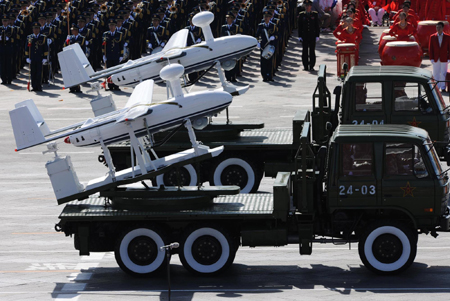 Unmanned drones, a technology which the United States has been boasting as being on the cutting edge of flight.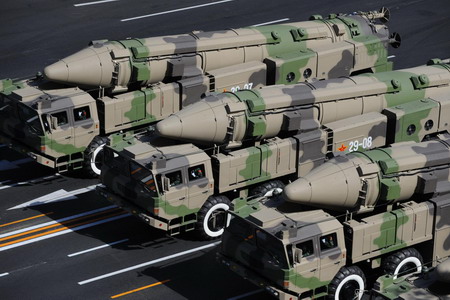 Dongfeng-21, Aircraft Carrier Killers, anti-ship missiles with a range of 1,900 miles. The new version, KT, can intercept missiles and hit sattelites.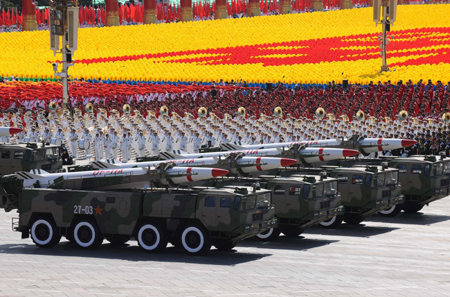 Dongfeng-11, short-range and capable of carrying nukes.
[images: Xinhua on China Daily]

The White House took part in the celebrations recently. The Empire State Building also praised Mao and China's economic might by flashing red and yellow.